Our Story… By Our Founder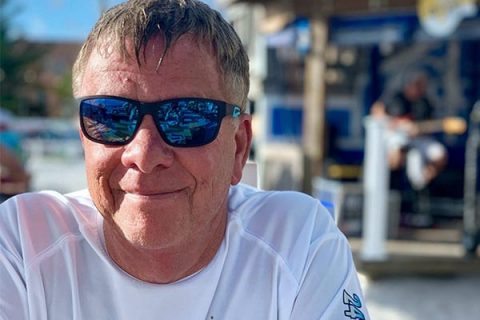 For those of you who are familiar with the Tampa Bay area, we grew up in Pass-a-Grille, the southernmost tip of St Pete Beach Florida. We were a rugged bunch, fishing and diving in the Gulf of Mexico.
We loved the Gulf of Mexico spending long days in our treasured environment.
Most of us had our first boat before we could drive. We had our share of torched, peeling and damaged skin that followed us later in life. We would never use sunscreen and peeling like a lizard was a badge of courage, or so we thought.
Our Mission
Our mission is to spread the word about the many benefits of Hypochlorous Acid (HOCL), which includes properties that often result in softer skin and much better skin health. We have also seen it used effectively to assist with blemishes and improvements with just about everything associated with the skin.
Our Vision
We will continue to explore new, scientifically studied and proven cutting-edge products to complement our HOCL Curativa Bay Topical Mist Spray. For cosmetic uses, the spray can help everyone to look healthier and more vibrant. For antiseptic uses, this safe, yet effective .02% concentration of HOCL helps skin stay healthier.