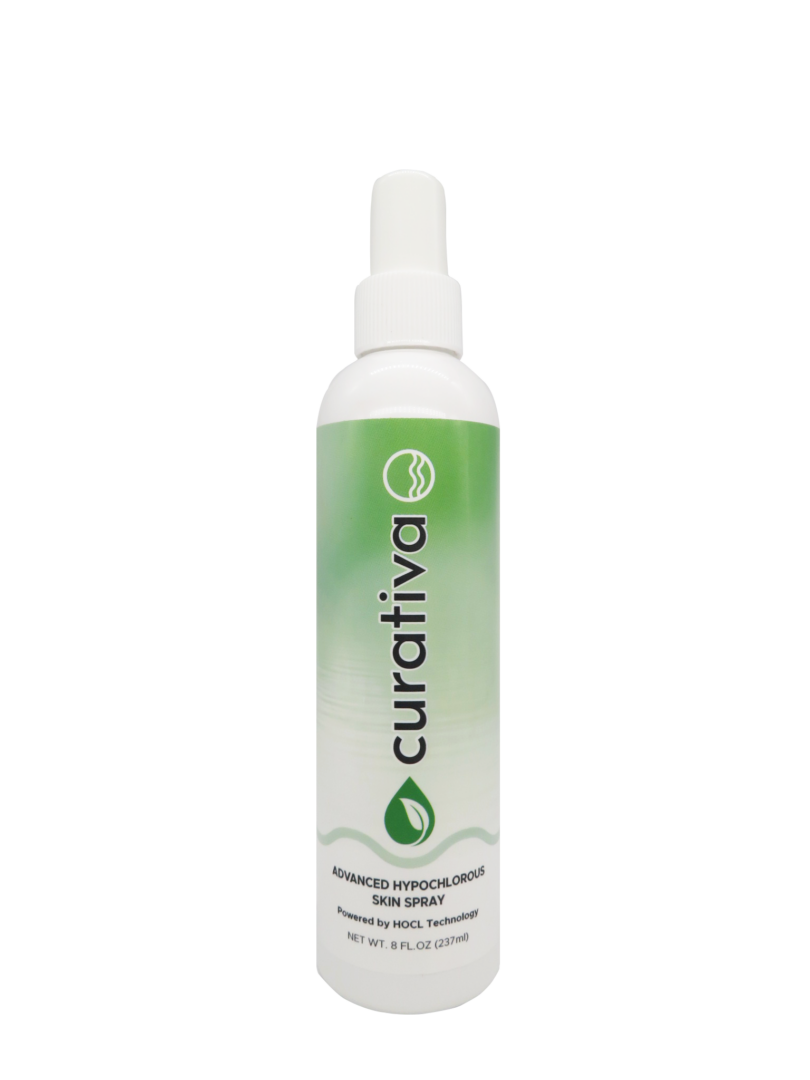 Advanced Hypochlorous Skin Spray
"Nature's First Responder"
Hypochlorous Acid (HOCl) is the most important substance in the human body that can be produced at a commercial scale – pure, stable, and 100% natural – and made available for routine use in cosmetic care.
HOCl is made by your own white blood cells, and is proven to be a key component of the body's natural defense system, and plays a huge role in fighting contagions, reducing pain and inflammation, and speeding along the healing process.
When applied topically, it quickly triggers a cascade of local events that all contribute to restoring skin to its optimal condition: blocking unhealthy bacteria and overcoming the commonplace damage experienced by your body's largest organ—skin—as it deals with daily insults from the environment, physical, chemical and infectious.
Hypochlorous Acid Uses and Benefits
Gentle exfoliate and cleanser
Protection from contagions
Safe for all skin types
Enhances skin tone, improves acne, reduces redness
Soothes inflammation and wounds
Relief from skin anomalies and discomfort
Gentle sanitation with no harmful chemicals
Organic, vegan, hypoallergenic
Alcohol and preservative-free
SPECIAL OFFER!!
When you purchase an 8-oz bottle of Hypochlorous Skin Spray at the discounted price using promo code "get25" you will receive a complimentary 1 oz travel bottle Free! while supplies last!