Happy Valentine's Day
It's hard to believe we are already in February, it feels like the New Year was celebrated just a few days ago. Time sure flies when you're having fun!
---
Feb Hypochlorous Love
Our Advanced Hypochlorous skin spray is like a match made in heaven for your skin. A gentle skin cleanser that gives you a cool, refreshing feeling when spraying it on. Leave it on your skin for at least 30 seconds to help eliminate blemishes, reduce redness, and enhance your skin tone. This month you can buy one 8oz Hypochlorous spray and get one 8oz Hypochlorous spray for free!
What will you do with your free bottle? Give it to a loved one, share it with a friend, or save it for later…
Use discount code HOCLFEB during checkout.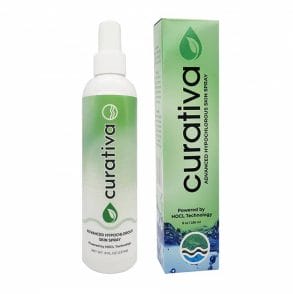 *Offer ends 2/28/2021. Not valid with any other offers.
---
New Product In The Works
We don't want to completely spoil the surprise, but we are releasing a new product in March! The main active ingredient is going to be Aloe Vera, it will be great for all skin types, and you will be able to try it for less $. Keep an eye out for our March discount code because this reduced offer will only be good for a limited time.
---
Lower Shipping Costs Coming Soon
Everybody loves it when they can get free shipping on their favorite products. Am I right? We are working diligently to reduce our current shipping costs and to lower the minimum order needed for free shipping. But, we do not want to sacrifice the shipping quality or increase the time it takes for you to get your package. Stay tuned!
---